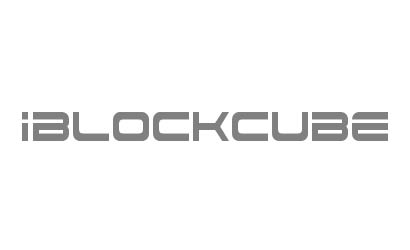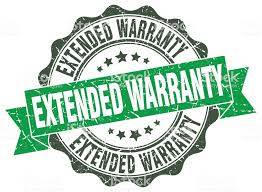 An extended warranty is one of the most requested feature. We are proud to provide an additional warranty extension to our loyal customers starting from 1st Jan 2019, If you are interested in extending your warranty period, just simply register with us by choosing one of the following methods:

1. Talking to Boxy at Messsenger on Facebook
2. iBlockCube.co.uk website warranty form
Please note that this feature only Limited to UK and Germany customer only.
Item
Extension lead
Travel Adapters
Fused
WIFI plug
Packing Cubes
Appliances - Lighting
Appliances - Control
Organial Warranty Period (Months)
3
3
3
4
4
4 – 8*
4 - 8 *
Extended Warranty Period (Months)
18
18
8*
18
15-18*
Non-extensible
Non-extensible
Shipping costs covered by buyer (situations)
Not Covered Under Warranty:
● Buyer must provide sufficient proof of purchase
● iBlockCube must document what happens when buyers troubleshoot the product
● The defective item's serial number and/or visible proof depicting the defect are required
● It may be necessary to return an item for quality inspectionValid proof of purchase:
● Order number from online purchases made through iBlockCube or iBlockCube's authorized resellers
● Sales invoice
● Dated sales receipt from an authorized iBlockCube reseller that shows a description of the product along with its price
Warranty claims for product defects expire 90 days after opening a warranty claim. It is not possible to process a warranty claim for items that have expired their original warranty timeframe or 90-day warranty claim request period, whichever is longer.

● Returning products for any reason other than a proven defect
● Warranty claims on items taken outside the original country of purchase
● Buyer's accidental returns
● Returning personal items
● Returning items claimed to have defects but found by iBlockCube quality control to be in working condition
● Returning defective items in international shipping
● Costs associated with unauthorized returns (any returns made outside of the approved warranty process)

● Products without sufficient proof of purchase
● Lost or stolen products
● Items that have expired their warranty period
● Non quality-related issues (after 30 days of purchase)
● Free products
● Repairs through 3rd parties
● Damage from outside sources
● Damage from misuse of products (including, but not limited to: falls, extreme temperatures, water, operating devices improperly)
● Purchases from unauthorized resellers
---
---