What is a Smart Wi-Fi Plug?
A Smart Wi-Fi Plug is a small device with inbuilt WiFi and power supply that's used to connect your appliances and devices. It can be plugged into any standard wall socket and can be controlled remotely.
Smart Wi-Fi Plug is excellent for anyone who has to leave home during work hours because it allows you to have remote control over your devices, even while you're away from home!
You can turn on or off lights when arriving at night time automatically before entering, which will give your family members peace of mind knowing they've arrived safely without turning on their phone brightness all day long.
This product is something that anyone can use in their everyday life, whether you're the typical person sitting at home watching Netflix with your cat or those working long hours and are constantly plugged into a device.
Different Kinds of Smart Wi-Fi Plug
There are two kinds of Smart Wi-Fi Plugs.
The first one is a single outlet plug, and it's small enough to fit in any standard wall socket or even your laptop power adapter.
It has an indicator light that lets you know if the device plugged into this plug is on or off, so there won't be any confusion about whether you turned off your phone charger last night before going to bed because you don't want to come home from work with no battery left!
The second type of Smart Wi-Fi Plug works like a gang box. It can accommodate up to four plugs at once but still fits in a standard electrical outlet. It has the same indicator light to let you know which devices are on and off.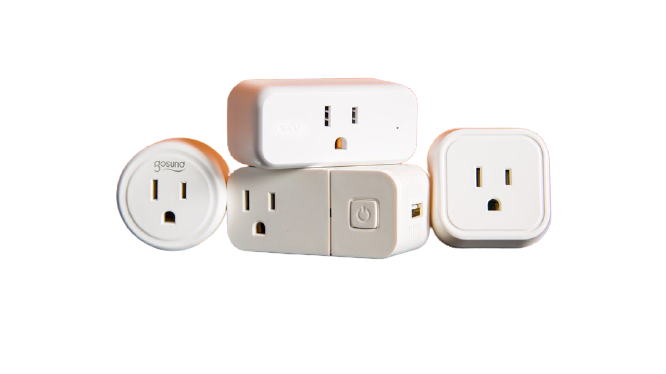 How Smart Wi-Fi Plug Works?
Smart Home Devices
Using smart plugs is a great way to automate your home. To get started all you have to do is pick an outlet for it, connect the device with Wi-Fi capabilities, download a compatible app on your phone or tablet so that you can control these devices from anywhere in the world, and then simply attach any appliance into its outlets like lamps or fans.
This way they will be able to turn them off anytime from around town!
If you want more advanced functions such as voice commands through Amazon Echo or Google Home products available at home (such as "Alexa turn on my bedroom fan"), just use one of those instead of downloading another application onto their respective phones.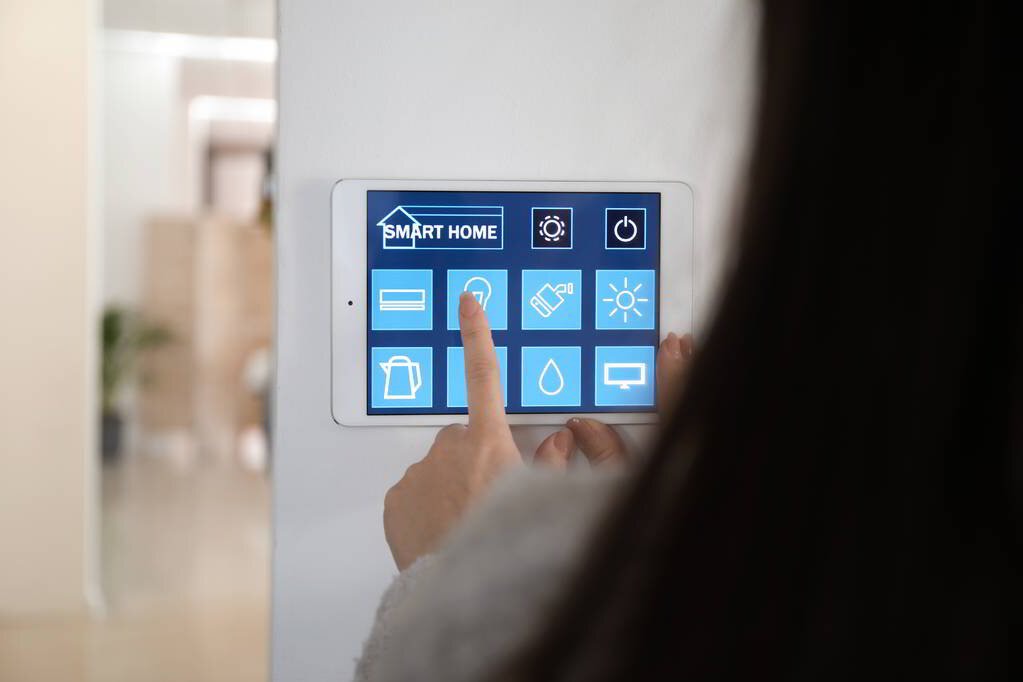 Smart Plug App in a Mobile Device
Smart Plug can be controlled remotely using your mobile devices with the help of different apps. Some of these apps include August Smart Home, TP-Link Kasa, Wemo Mini, and WeMo Insight.
The app will let you know which devices are on and off. The plug comes with a Wi-Fi antenna that connects wirelessly to your home network, so it doesn't need to be near the router or an electrical outlet.
Whatever app you have in mind, it's important to remember these plugs are designed with safety features such as overload protection and short circuit prevention so they're safe for use anywhere!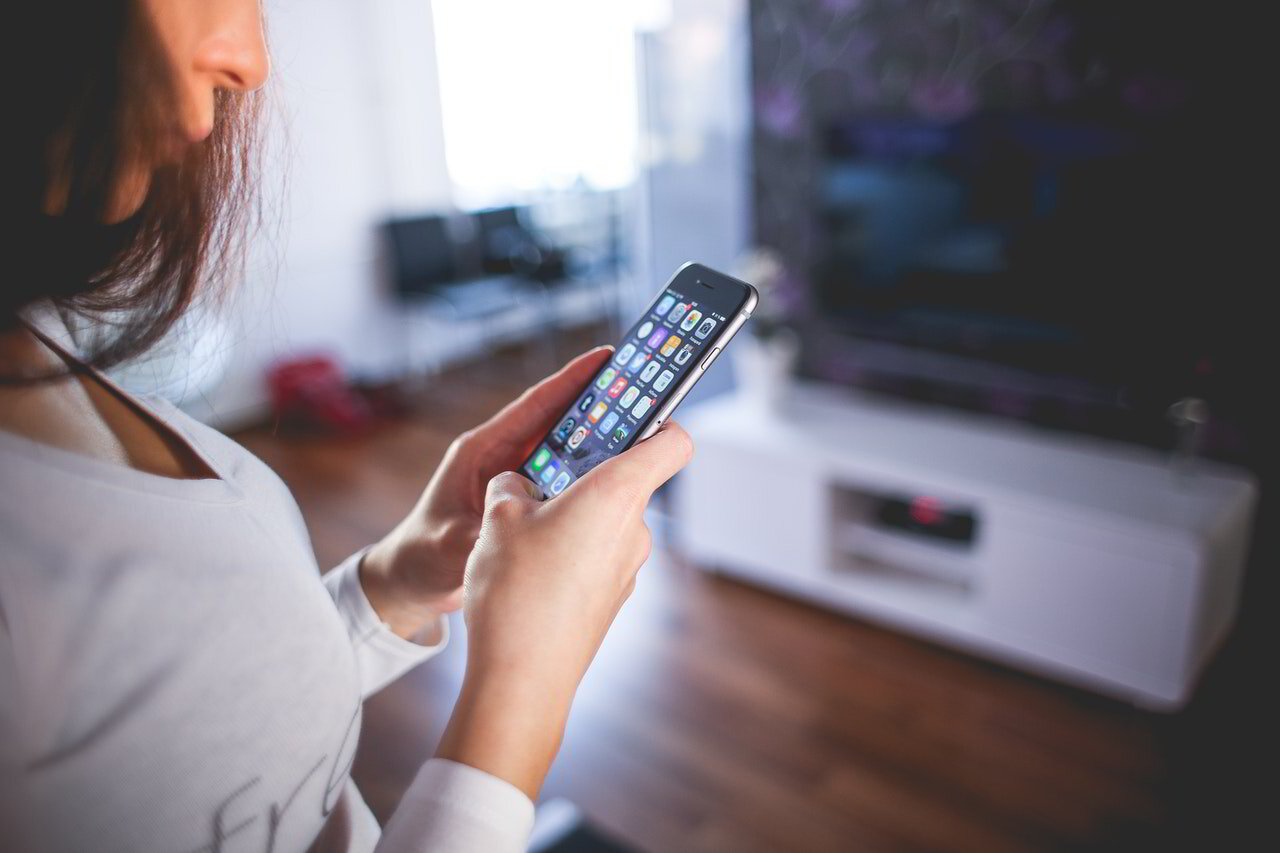 Smart Wi-Fi Plug Uses in Different Part of Our House
Smart Wi-fi plugs are here to make life more convenient. These plugs are designed for use in wall outlets and will work with any of your electronics, it can be used anywhere in your house as long as there is an outlet nearby.
Kitchen
In the kitchen, you will have many appliances that require power all day long. A smart plug can be used in your refrigerator to turn it on or off at a certain time of day so you don't waste energy and money running it more than necessary.
The same goes for coffee pots or coffee makers: they're always plugged into an outlet but are only needed in the morning when we make our coffee! With a Smart Wi-Fi Plug installed near these items, they'll automatically switch themselves off during hours when there's no need for them.
And if someone forgets to unplug their blender before leaving home? That problem is solved with this type of technology – just use your app to activate the plug remotely from any location and turn off any of your kitchen appliances.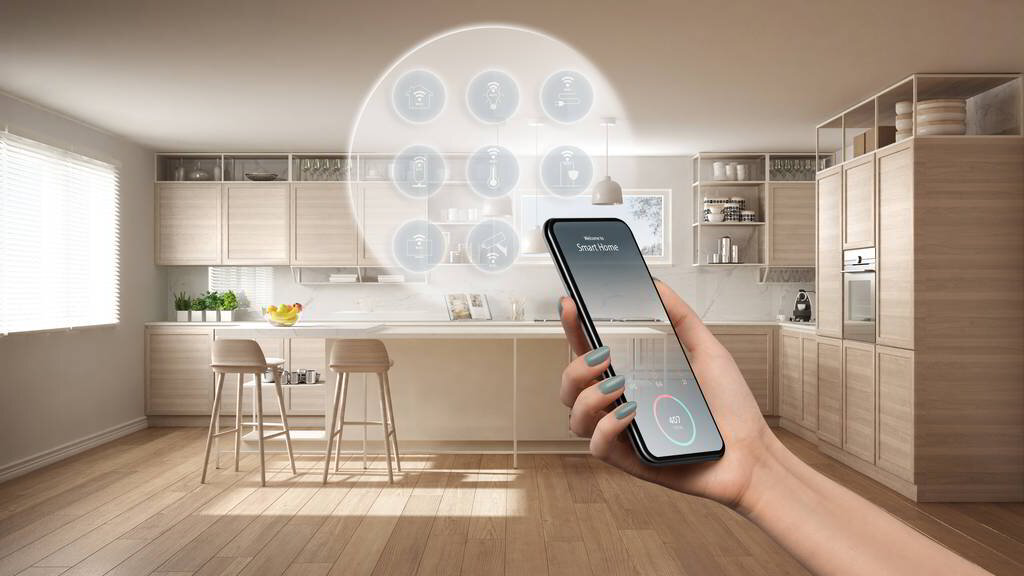 Living Rooms
The Smart Wi-Fi Plug can also be used in the living room for your TV. If you're not home and want to watch something, simply use the app on your phone or tablet to turn that tv off instead of leaving it running all day or if you are home and are watching a program, you can use the app to pause it.
Aside from TV, Smart Wi-Fi Plug can also be used to manage time earned by your children on their game console. This creates an outlet that can be remotely controlled from the comfort of one's phone, so parents don't need to get up and turn off consoles when kids lose track of time!
Another smart device that can be controlled by a Smart Wi-Fi Plug is a home thermostat just like the Ecobee Smart Thermostat. You may use your Smart Wi-Fi Plug to control the Ecobee Smart Thermostat to adjust the temperature perfectly in your home, without wasting energy.
Bedroom
The Smart Wi-Fi Plug can also be used in the bedroom for lights, lamps, televisions, and various other electronics. This not only creates a safer environment but saves time as well!
If you're watching TV in bed before going to sleep and need to get up during the night or if your significant other is using their phone at odd hours of the day on any electronic device with a Smart Wi-Fi plug; one quick click will turn off whatever device they are using.
If you are living in cold places and are using an electric blanket. Get your bed heated up before you get home from work with the help of a smart plug. This little device will make sure that an electric blanket is always on and heating but shuts off when needed by sensing motion in the room. It can be set to turn on at any point during the day or just for certain periods if it's more convenient!
Restroom
Do you worry that one day your hair appliances will burn down the house? Don't be scared! All you need to do is install a smart plug and it's all taken care of. You'll never have to remember any complicated instructions again because with just a few taps on the app, everything plugged into the outlet shuts off. It doesn't matter if they're charging or not; as long as there's power going in, then out can go too – no hassle for anyone involved!
Also, Smart Wi-fi Plug is compatible with both Google Assistant and Amazon's Echo line which means that no more waiting for your appliance to warm up such as your hair straightener when it could be done at any moment with just one command!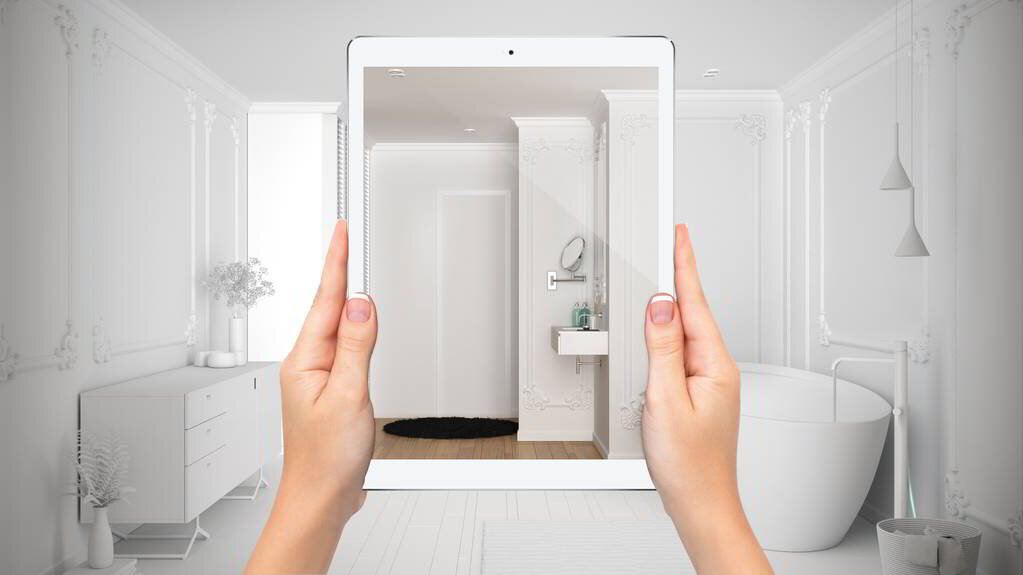 What is the Compatible Device for Smart Wi-Fi Plugs
Some of the compatible devices with Smart Wi-Fi Plugs are :
Smartphones or Tablets with the Google Home App downloaded.
Alexa Devices such as Amazon Echo, Dot, Tap, and more.
Apple Home Kit – for all iPhones running iOS 11+ and iPads running iOS 12+
If you have concerns about compatibility just check out the internet site's FAQ section! They will walk you through step by step how to get set up!!
Wi-Fi Smart Plug Additional Features
Smart plugs are great for many different reasons. Not only do they offer a way to turn your electrical devices on and off remotely, but some models have built-in dimmers so you can adjust the brightness of lamps plugged into them;
Other Smart Wi-fi Plugs power small appliances such as fans or space heaters that aren't always compatible with smart thermostats (though not all smart plugs work with every device).
Some also allow people to schedule when their home is occupied while they're away or limit how long kids spend playing video games by shutting off the Wi-Fi during specific hours.
Aside from that some smart Wi-Fi Plugs also come with built-in surge protection, so there's no need for an extra bulky plug strip!
And finally, some of these gadgets are equipped with a power monitoring function that allows you to know the consumption of electricity in real-time. This means that you can set up your smart plug according to how much energy it's consuming for a more economical way of living and less wastage as well!
Preventing accidents at home is a lot easier than you might think. By understanding some of the more common types of household hazards, you can take steps to avoid them and keep your family safe. For example, by keeping knives sharpened and out of reach of children or pets, you'll be able to prevent accidental cuts in the kitchen while also reducing potential dangers that come with having an unsupervised blade. Of course, there are many other ways for families to stay safe around the house, but we hope this post has given you plenty of tips on how best to do so!
Recommended Types of Smart Wi-Fi Plug-In
iBlockCube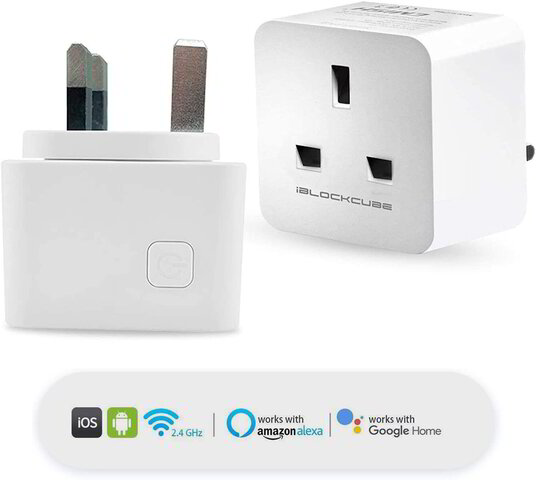 iBlockCube Swa9 Series is a revolutionary new product that provides safe and secure access to electrical devices in the home without having to turn on any of your lights. They are easy and convenient to use. You can control all of these items via Alexa, smartwatches, ring doorbells, etc., through our FREE APP (downloadable from iTunes)! It also has an innovative sliding cover that protects children and pets alike from inserting anything into the hole. Passing national standards ETL listed along with RoHS Approval and meets FCC regulations!
Belkin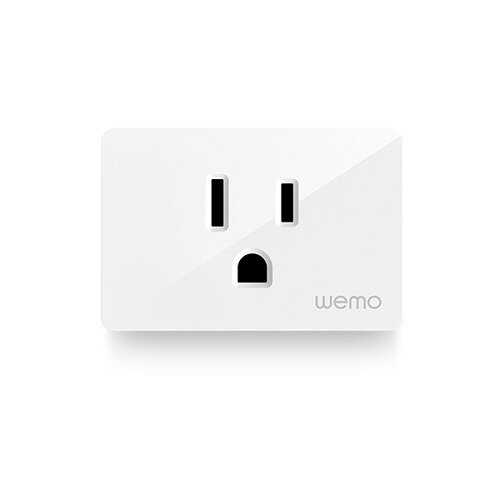 The Belkin Wemo Plug allows users complete access to their home's power supply with its Wi-Fi connection. With this smart device plugged into any outlet around your house, you'll never again forget to turn off appliances before leaving town! Plus if there is ever an outage while away from home they allow remote disconnection through email alerts (great peace of mind!).
Amazon Smart Plug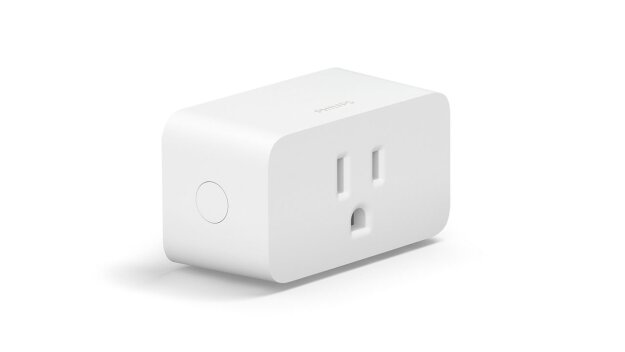 The Amazon Smart Plug is another device that will help you control your home's power. With this plug, all you have to do is plug it into the wall outlet and enable Wi-Fi–and then pair it with an app on your phone! It even has a timer function so that if you are cooking dinner, for example, but don't want any distracting lights on when guests arrive later in the evening (or vice versa!), they can be shut off at just the right time.
Eve Energy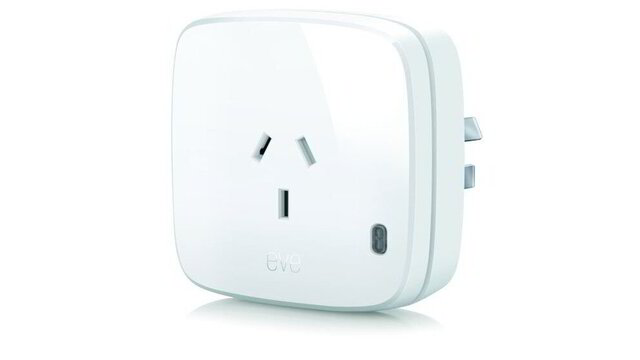 Eve Energy saves you time and electricity with a simple push of the button. This power meter allows for both direct control over your home's devices as well as hands-off automation to make life easier. Connected via Bluetooth low energy, Eve is one less gadget on your countertop that needs WiFi or an outlet!
IoT Haat
The IoT Haat Wi-Fi Smart Plug is a great way to make sure that nothing goes amiss during those busy days. This plug supports both Android and iOS operating systems, so it's easy for just about anybody to use this device. Activate by simply connecting it with your smartphone without the complicated installation process required which means no more time wasted on installations or configurations – all you need to do is set up an account online then connect the devices through Bluetooth or WiFi connection. Now you can turn off/on electric equipment at any time even when away from home.
With the Smart Wi-Fi plug, your home can now be smarter and more energy-efficient. You will never have to worry about forgetting to turn off lights or appliances again because this device is right at your fingertips with an easy touch of a button on your smartphone!